That's what our Lifetime Warranty is all about...Watch This!



Dan Perkins Subaru's

EXCLUSIVE LIFETIME WARRANTY!
Watch the video Click here
___________________ 
Partnering with Stratford Animal Rescue
___________________________________________________________________________

 The Number 1 Lifetime Warranty at Dan Perkins Subaru!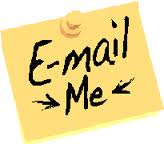 If any requests or questions have gone unanswered.
Thank you.
Gary Seidner
E-Commerce Manager
Dan Perkins Subaru
Click Here to E-mail Me!
Dan Perkins Subaru
Dan Perkins Subaru Dealership: New Subaru and Used Car Dealer in Milford CT

Near Danbury, Branford, Norwalk, Wallingford, & New Haven, Connecticut
If you're interested in a new Subaru model or used car and live in Milford CT, you're in luck! Dan Perkins Subaru has a stellar lineup of new Subaru and used cars, like the BRZ, Impreza, WRX, Legacy, Forester, Outback, and the Subaru XV Crosstrek!
If you prefer to explore different car models from the comfort of your home, you'll be happy to know, you can do so simply by visiting our new and used car inventories online.
We're also more than happy to help you find just the right car, in person at our Subaru dealership in Milford CT, located at 1 Boston Post Road. Our Subaru experts are at your service to share complete specs of the cars you're interested in, compare different models, and arrange test drives.
If procuring a stylish, reliable, fun-to-drive vehicle is on your agenda, plan a visit to our Milford, Connecticut Subaru showroom and explore our entire new 2016 Subaru cars inventory firsthand. Among Danbury, Branford, Norwalk, Wallingford and New Haven CT residents personal favorites are the Outback, Forester, Impreza and Legacy. Just be forewarned,  only a  few minutes with the brands' signature comforts and advanced, in-car connectivity technologies have proven long enough to convert even the most skeptical drivers into loyal enthusiasts.
Not in the market for a new car? Whether you're driving on a budget or simply prefer something more broken in, Dan Perkins Subaru knows you want topnotch quality in your next used car in Milford, CT. Keeping this in mind, we make every effort to ensure each used Subaru we offer is spotless and reliable. Make sure you browse our bargain used cars inventory listing, all under 10K!

Time to Talk Auto Financing, Car Parts and Subaru Repair in Milford CT
You don't have to fret about auto financing in Milford, Connecticut. That's because our car loan and Subaru specialists want to help you reach your goal: to drive home in the vehicle you desire. Dan Perkins Subaru takes the time to explain all the details, making sure you understand every comfort, safety and entertainment feature (there are many!) and get the best deal possible. It's part of our job; but also, we enjoy helping turn dreams into reality.
... Even after you've driven your next car home, on your terms, Dan Perkins Subaru isn't finished enhancing your driving experience. To keep you safe and efficient on the road ahead, we staff an onsite car service and repair department in Milford. Equipped to handle all of your automotive needs, we use only genuine Subaru parts when performing maintenance and implementing fixes. And if you've been in an accident or your Subaru car has suffered some kind of body damage, visit our Milford auto body shop professionals at Dan Perkins Subaru to get your vehicle back into shape.Visit us at 1 Boston Post Road and join the thousands who already rely on us for their automotive needs.
Any questions? Give us a ring, contact us online or follow our step by step directions from New Haven CT, Danbury CT, Branford CT, Norwalk  CT or Wallingford CT. We look forward to your visit! We're happy to answer anything from inquiries about new Subaru models to questions about Subaru auto repairs.