Dan Perkins Subaru in Milford is the only Subaru dealer that
includes

a Lifetime Warranty with the 2013 Subaru BRZ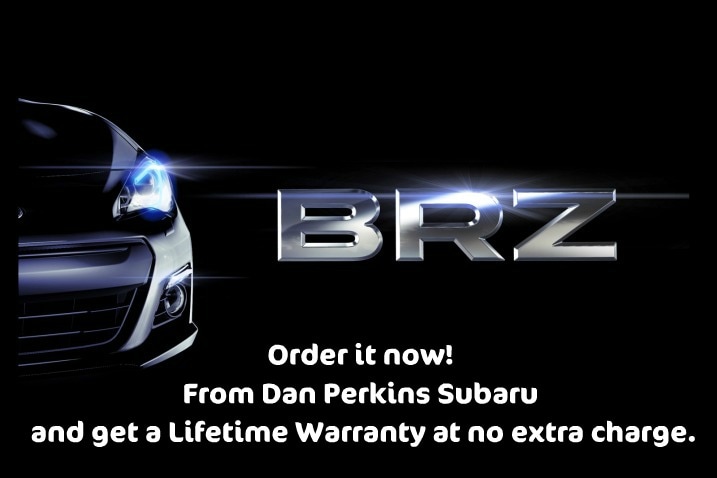 We have been allocated a very limited amount of BRZ's,
Now is the time to order one! Don't be left out in the cold.
Once the quota has been filled that's all there is for this year.


The 2013 Subaru BRZ is the world's only front-engine, rear-drive sports car powered by a boxer engine. Even though the BRZ is a joint development between Subaru and Toyota, the engineering is all Subaru. One of the key design goals was to keep the center of gravity as low as possible. Subaru's boxer engine is ideally suited for this. In the BRZ, the boxer engine is placed 8" further back and almost 4.8" lower. This is the reason RWD is required. The BRZ has a lower center of gravity than the Ferrari 458! The exceptional low center of mass provides incredible agility and directional response.
Longitudinal Drivetrain - Look familiar? The same longitudinal design is the hallmark of every Subaru and made adapting to rear-wheel drive seamless.
Suspension - Fully independent front suspension with MacPherson struts/stabilizer bar combined with double wishbone rear suspension/stabilizer bar enhances handling.
Finally, the lightweight platform at only 2,762 lbs enhances the driving experience and gets the most out of the 2.0 liter, 200hp boxer engine. The BRZ is just fun to drive!