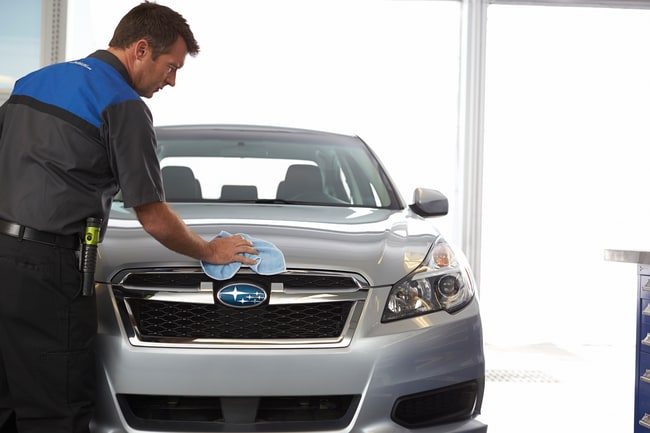 ​
Spring is right around the corner and we're ready to help you get your Subaru in tip-top shape for the upcoming season.
Get your tires changed over: if you live in Connecticut you're no stranger to snow, which means you probably had winter tires put on for better grip. Now that it's getting warmer, it's time for the all-seasons again. Having the proper tires for the right season gives you better fuel ratings, reduces road noise, and they they perform better at higher temperatures. It's also not a bad idea to consider getting new wiper blades.
Detailing: getting your car detailed isn't just about luxury. Detailing helps keep the surfaces and materials of your vehicles healthy. This goes for inside and outside. Going to professionals is a real treat, but if you want to save money you can wipe down and vacuum the surfaces yourself and go to a carwash. Just make sure you get a wash that cleans the underside of your car, so you can remove the winter salt and protect against corrosion and rust.
Service and Maintenance: aside from getting your tires switched out, unless you're due for scheduled service you don't have to bring your Subaru in. However, if you plan on doing a lot of spring driving, we can certainly give your car or crossover an inspection and green light. Don't forget to check out our service specials before coming in!
If you have questions about getting your Subaru ready for spring, contact us today. We're conveniently located to serve shoppers from the Milford, Danbury, Branford, Norwalk, Wallingford, New Haven areas, and we look forward to working with you and your Subaru.