Learn about Subaru head Gasket Repair from the Professionals at Dan Perkins Subaru
Are you debating whether or not it's worth it to invest in a Subaru head gasket repair? We don't blame you. Due to where the head gasket sits under the hood, it's not a cheap fix. However, it's par for the course after you've put upwards of 150,000 miles on your vehicle. Dan Perkins Subaru and our team of professional Subaru technicians can answer all of your Subaru service questions, and we can give you the information you need to help you decide if a repair is right for your vehicle.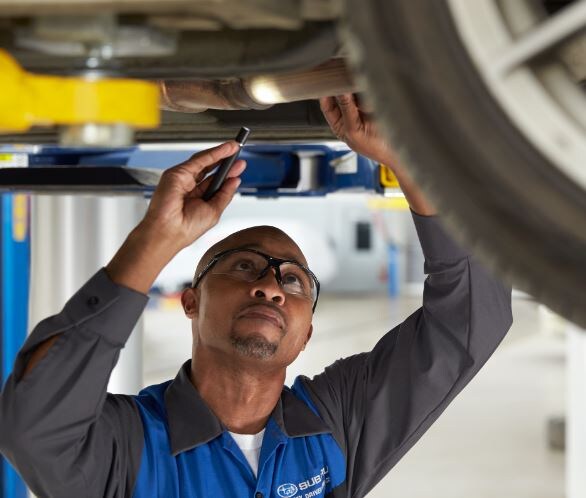 The head gasket is a seal between the engine block and cylinder head. The telltale sign of a damaged head gasket is engine coolant leaks, which a service technician can detect. Signs of leaks include a low coolant level, an overheating engine, and steam emitting from the exhaust. A head gasket replacement includes a few additional services, such as valve cover gaskets replacement and an oil and filter change.
You might as well go ahead and replace the head gasket if your vehicle also requires a timing belt, drive belt or clutch replacement. The engine needs to be removed for all of these services, and you can reduce the cost of labor by completing them at the same time. Are additional car problems looming? If a head gasket replacement is one of many imperative repairs your vehicle requires, it may not be worth the investment, especially if you haven't been keeping up with regular maintenance for a while.