The 2022 Subaru Love Promise Community Commitment Award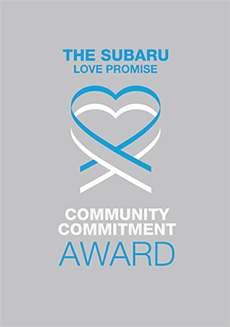 We've been nationally recognized for our dedication to our community and the Subaru Love Promise.
We're honored to receive the 2022 Subaru Love Promise Community Commitment Award. This award nationally recognizes Subaru retailers who are making the world a better place while demonstrating an outstanding commitment to supporting passions and causes in local communities. These efforts are focused in important areas such as the environment, community, health, education, and pets.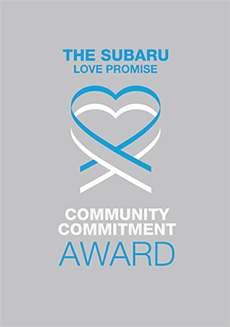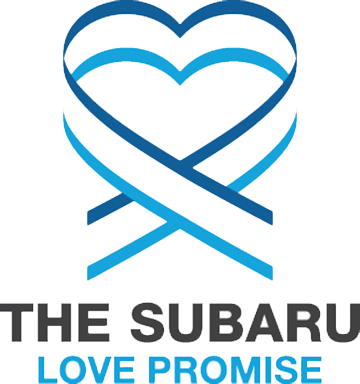 What is the Subaru Love Promise?
Subaru and our retailers believe in making the world a better place and the Subaru Love Promise is our vision of respecting all people. This is our commitment to show love and respect to our customers and to work to make a positive impact in the world.
How is Dan Perkins Subaru dedicated locally to the Love Promise?
Our Love Promise can be seen in various partnerships with local charities and non-profits. We're grateful for the opportunity, not only to be a part of our community, but to serve it as well. Whether it is help providing housing for single parent mothers, pet adoption, support of the arts to participate in the community in which we live and work. We feel grateful to have these organizations as partners. We have been supporting local charity endeavors for many years, and hope that we have had a positive impact on peoples lives.
ASPCA, Connecticut Humane Society, Nutmeg Spay/Neuter Clinic
Subaru Loves the Earth, Save The Sound Coastal Cleanup
JONATHAN LAW HIGH SCHOOL, EZRA ACADEMY, Quick center for The Arts, JFK Elementary School, Milford, CT
HELPING HANDS OUTREACH.LLC, Milford CT Police Department
Leukemia and Lymphoma Society, Make A Wish Connecticut
Love Promise Stories from Dan Perkins Subaru
Subaru and Dan Perkins Subaru believe in making a positive impact on the communities in which we live and work. We uphold that belief through our Love Promise Community Commitment. Every month, we select inspiring stories from customers and partners from around our area who strive to support our collective commitment and feature them here
THANKSGIVING FOOD DRIVE - Avrom S
Once again Dan Perkins Subaru and our awesome team have initiated our annual food drive. This year we are donating to The Milford Food Bank and the Beth El Center. Both these charities have for many years supported those in need in our community and Dan Perkins Subaru is proud to be able to contribute. Each year we have been able to increase our giving which brings our staff and customers together to benefit these great causes. Charity and giving is not just over Thanksgiving and the holidays, but is ongoing which means that our gifts and the organizations that are so integral to our community must be supported throughout the year.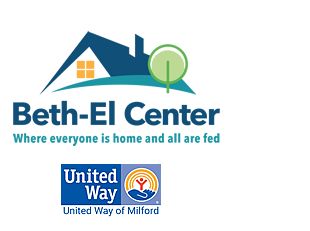 ---
Dan Perkins Subaru Garden - Avrom S
This Spring our team at Dan Perkins Subaru worked hard to plant a beautiful vegetable garden at our retail facility. They cleared an area and planted heirloom and cherry tomatoes, melons, peppers, eggplant, squash, zucchini and chili peppers. We also have peach trees and plum trees. All this for the benefit of our staff and customers. Everyone is welcome to harvest the bounty. What a bounty it has been. Throughout the summer and through fall the garden has been incredible. The tomatoes and eggplant have been a huge hit as well as some unexpectedly super hot chili peppers. The feed back from our customers has been great, too. Comments like, "I fried up some of the long eggplant and they were delicious" as well as "what a treat to add those tomatoes to my salad for lunch." It took some hard work by our staff, but the rewards were well worth it.
---
Adopt a classroom - Avrom S
Over the years, Dan Perkins Subaru has sponsored and adopted classrooms from our local schools. We have donated books to the libraries in Bridgeport, Ct, Milford, Ct and Ansonia, Ct. In addition to books these schools have also been able to utilize monetary donations to benefit their students. Subaru of America and the Subaru Loves learning initiative were instrumental in making this program such a success. The best part for us as a Subaru retailer is not only the fact that we can help these schools, but the awesome notes we received with personal signatures from the kids.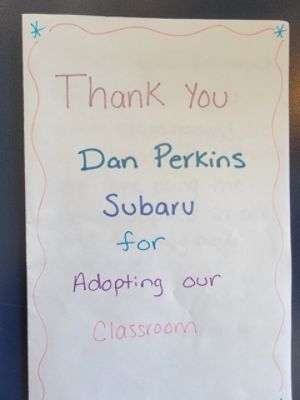 ---
Connecticut beach clean up - AVROM S
September 18th 2022. Gulf Beach Milford, Ct. What an awesome event and thanks to all the volunteers who gave their Sunday morning to clean up one of the most popular beaches in our community. Save the Sound was on hand to coordinate the event with absolute precision. At first glance, the beach looked clean with very little debris. Our volunteers scoured the beach for about two hours and collected about 70 pounds of garbage including an amazing over 2500 cigarette butts. Lots of plastic straws, small pieces of plastic and plastic bottle caps also made up the bulk of the items collected and even though these items are small, they have a huge impact to the health of our shoreline and our marine animals. We had families, friends and staff come out to help which made the event a lot of fun. Thankfully, other than a lot of wind the weather was perfect. We are looking forward to next year. Meanwhile enjoy our natural resources by cleaning up. Leave with only photographs and leave behind only footprints. DAN PERKINS SUBARU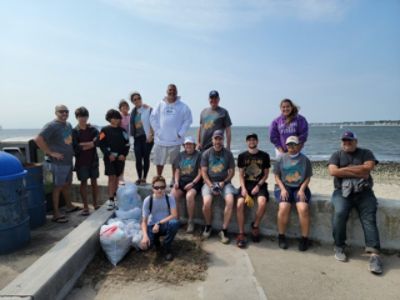 ---
Pet food donation - Avrom S
Today, August 30th, 2022 we were honored to be able to donate to the Connecticut Humane Society in Westport Connecticut, a sizeable stock of pet supplies. Thank you to all the staff and family at Dan Perkins Subaru for all your generous donations. Such a pleasure to be associated with such a wonderful organization that continuously provides homes for pets that are without homes. They have branches in Newington, Ct, with a fully staffed animal hospital, Waterford, Ct, and Westport, Ct. The Connecticut Humane Society is also our chosen charity for #subarulovespets. An extra big thank you to Shelley Traumer and Michelle Gioia for shopping for all the supplies.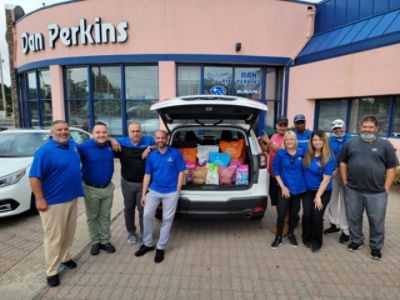 ---
Connecticut Humane Society - Avrom S
Dan Perkins Subaru is proud to have sponsored the adoption of many pets in need of great homes for many years through the Connecticut Humane Society . This year is no different as we prepare for Subaru Loves Pets. In fact the support and hard work never stops. The Humane Society is always looking for new homes for animals. Jojo's "Mewsic" Saved Her Life Jojo story page She wasn't easy to spot. And she didn't realize her tiny "mews" would catch the attention of anything other than the mom she was looking for. Instead she caught the attention of the two-legged, human variety. Jojo, a little black kitten, was stuck in a storm drain. She had tried and tried to get out, but it just wasn't possible. When a local animal control officer responded, Jojo really hoped her scary, miniature hiss was enough to frighten him off until she could find her mom to help. But alas, the human had caught her! With no mom in sight, Jojo was headed to a shelter. And it's a good thing, too! Jojo was too tiny to be on her own. The animal control officer turned to the Connecticut Humane Society for help. She was underweight suffering from an upper respiratory infection, and struggling with an upset stomach—imagine all of that, on top of being a shy and scared little kitten! The staff veterinary team treated her infection and prescribed her a regimen to grow big and strong—and off to a foster home she went. With time and patience, Jojo's foster mom was able to give her the love and snuggles she deserved. Her warning hisses soon gave way to loud, happy purrs and, before long, she found her new family. When a pet is found outside, injured or lost, it's hard to know what kind of care they'll need. With complications of soaring summer heat, it makes a pet's plight all the more urgent. Thanks to your kindness, pets like Jojo can rest easy, knowing a fresh start is ahead because people like you never give up on them! We encourage all to support this great organization. One of the ways we can do this year round is by donating food and pet supplies at Dan Perkins Subaru, 1 Boston Post rd, Milford, Ct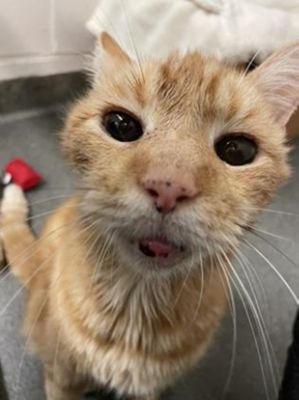 ---
Make-A-Wish Connecticut - Avrom S
Dan Perkins Subaru is once again proud to partner with Make-A-Wish Connecticut for our annual Share The Love celebration for the 2022/2023 season. We have been fortunate to have an incredible brand and with the support of Subaru Of America we will be donating $300.00 per unit sold during the period to this wonderful organization. Make-A-Wish Connecticut brings wishes to children and families to make their lives more joyful. Dan Perkins Subaru is honored to partner with them. Over the years we have donated almost $250,000 to Make-A-Wish Connecticut. Come and share The Love with us.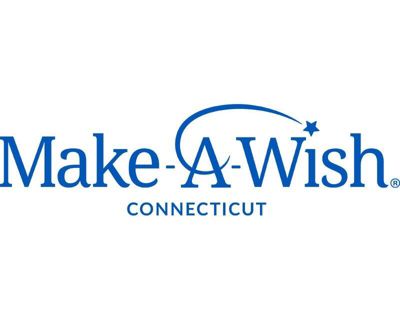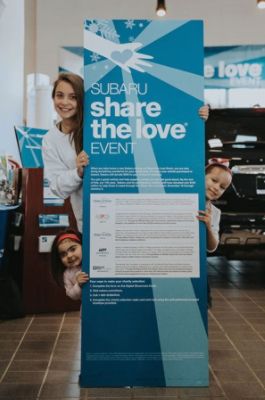 ---
Daniel Wasson Field - Avrom S
Dan Perkins Subaru has been an integral part on the Milford, Ct community and this year we are proud to sponsor the Milford Little league and Junior major league baseball. We are especially proud to sponsor the Daniel S. Wasson field. Daniel S. Wasson was a police officer who was killed in the line of duty on April 12th 1987 after only two years in service and his loss is felt to this day. Our city and Dan Perkins Subaru are honored to remember his service.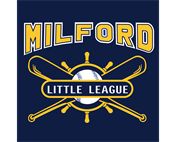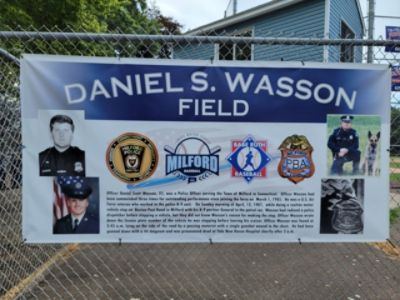 ---
Keeping the homeless warmer - Beth el Center B
This year Dan Perkins Subaru was honored to present a gift of blankets and warm socks to The Beth El Center in Milford, Ct. Subaru and Dan Perkins Subaru loves to help. We have been a supporter of the Beth El Center for a number of years and have been proud to have been able to support the center in their commitment to helping the homeless in our community of Milford Connecticut. The Beth-El Center's mission is to extend dignity and respect to all individuals and families while connecting them to housing, food and services. The Beth-El Center is a 501c3 nonprofit organization that provides support services and advocacy to those experiencing homelessness and hunger within the Greater Milford community. Through their 34 bed homeless shelter, food service programs and outreach and engagement efforts, they offer families and veterans long-term solutions to help them reclaim their lives. Subaru of America has been an inspiration to our dealership and to the many Subaru dealerships around the United States to follow their lead and commit to charitable endeavors. Dan Perkins Subaru is honored to be a retailer for this great company.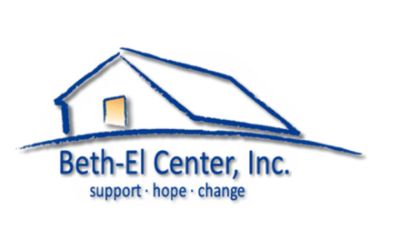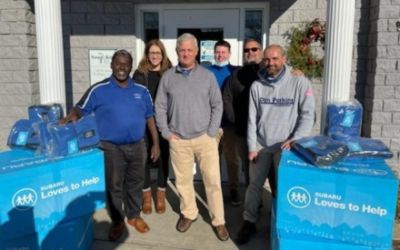 ---
CONNECTICUT CLEAN UP - Dan Perkins Subaru D
Thank you to all the volunteers from Dan Perkins Subaru and the Save the Sound organization who came out to our beach clean up at Gulf beach in Milford. CT.We had students from Milford, Trumbull, West Haven and UConn help out.We collected over 20 pounds of garbage, mainly in the form of small pieces of plastic, bottle caps, plastic straws and cigarette butts.We also found some larger items. Save the sound emphasized the importance of collecting the smaller items as they are the most damaging to sea birds and sea creatures. Everyone who participated were incredibly enthusiastic and worked very hard.Dan Perkins Subaru and Subaru of New England sponsored the event in conjunction with Save the Sound that has been cleaning up our sound and beaches for many years.Dan Perkins Subaru is proud to be a sponsor of this event.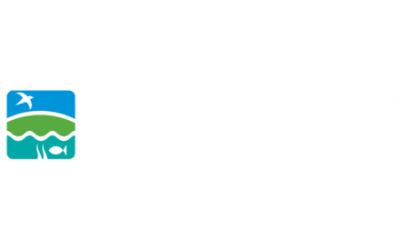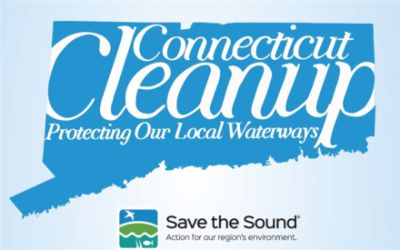 ---