What would a mobile Hot Spot mean to your family or business?


Dan Perkins Subaru is excited to announce the latest technology accessory from Subaru.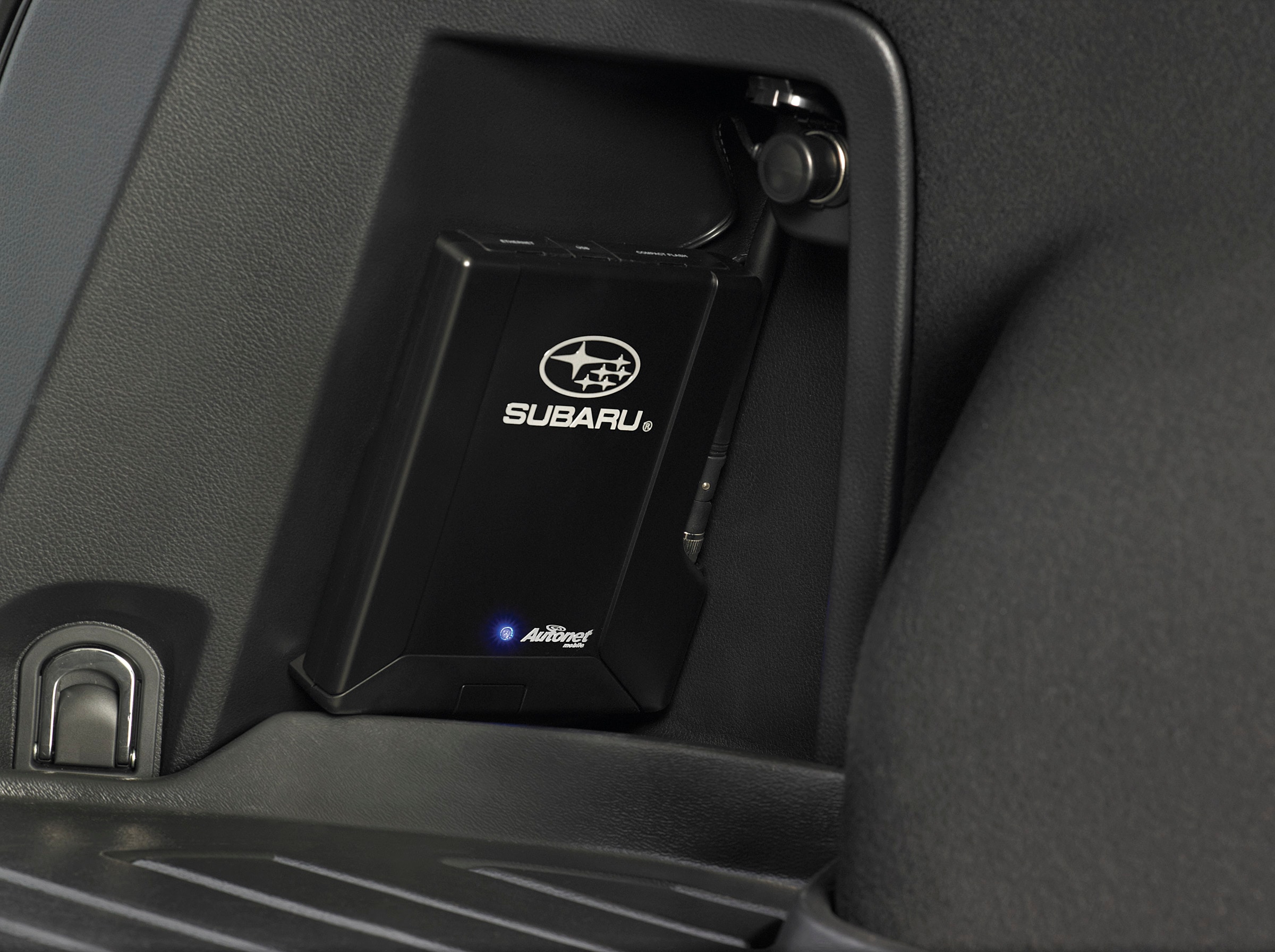 Introducing the hottest new in-car accessory, the Internet. Subaru Mobile Internet turns your Outback into a WiFi hotspot, connecting ebery passenger to the Internet in and around the car up to 150 feet. For on-the-go business professionals needing to book travel, or road-tripping families craving in-car entertainment like YouTube, Subaru Mobile Internet is the answer.
We're shifting the Internet into Overdrive.
FEATURES:
Keeps your passengers connected when traveling down the road
Surf the web, listen to Internet radio, watch videos and more
Connect 10 or more people at once
Works with any WiFi enabled device- iPad, iPod Touch, laptops, PSPs etc
Includes TRU technology for seamless connections
97% Coverage in the U.S. with speeds up to 1.4 mbps
Half the cost of a cell card or MiFi
Enhanced WiFi security (WPA;WPA2)

Automotive Grade



*

Subaru Mobile Internet technology is provided by Autonet Mobile, the world's first in-car Internet service provider. The Wi-Fi service can be added as a port or dealer-installed accessory to any 2011 Subaru Outback for an MSRP of $499, plus a $35 activation fee. A one-year subscription at $29 per month is required, and Subaru is including the first three months of service for free. Comprehensive user support is included through joint Subaru and Autonet Mobile customer service resources. Subaru Mobile Internet is a Genuine Subaru Accessory and is covered under the Subaru of America warranty.
Click Here to View our Outback Inventory